Live to Ride, Ride to Live
Big Bike Rental in Phuket - Since 2008
Harley, Ducati, Triumph, Honda, Kawasaki, Yamaha, Suzuki, Maxi Scooter…
We have been passionate about Motorcycles for decades… ​
Michel is a French national who brings all his passion and energy to provide you with the best service:
"Something was missing for bikers in Thailand: after 3 years spent in Phuket and Bangkok, I was still looking for a serious company to rent a superbike and hit the road with confidence in my vehicle.
That's why I decided to create Loloiko in 2008. If you need any advice, reliable bikes, or just want to share your passion for big bikes, please visit our shop located close to Naiharn Beach in Rawai.

Your holiday starts here!
Looking for a Super Bike or a maxi scooter for rent in Phuket , Thailand ?
Phuket Rent Bike offers you a large choice of motorcycles, scooters, maxi scooters and cars for rent.
Discover our brand-new models of Ducati Streetfighter V4S 1100, Hypermotard 950, Scrambler 803, Monster 797, Honda XADV 750, Kawasaki Z900, Honda Rebel 500, CBR 500, CBF 500 and CBX 500…
From 3 days to long term (3 months & more), enjoy Thailand
as you never did before…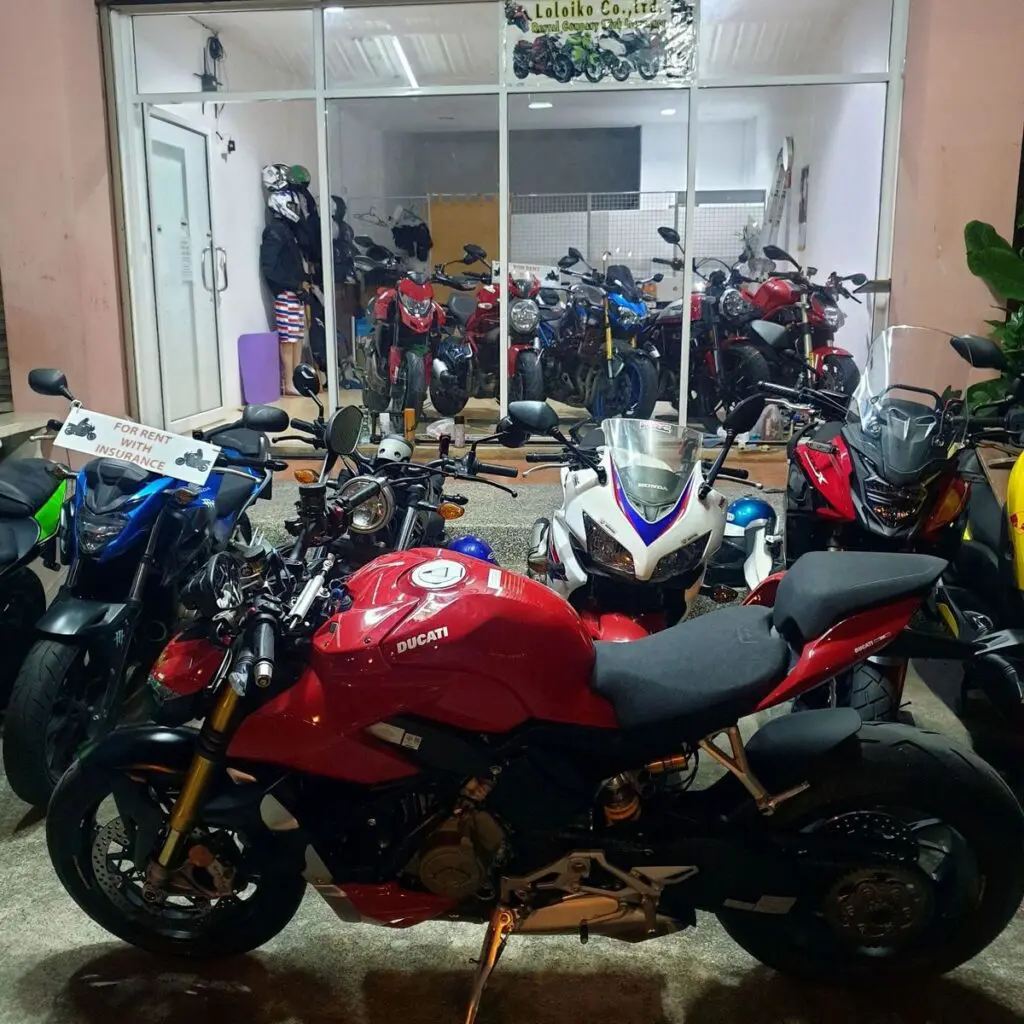 Satisfaction matters: we'll provide you with exclusive and top-quality services.
We offer a VIP exclusive motorbike delivery service to our customers. 
We cover up to 200 kms from Phuket Airport.
We can pick you up from Phuket's International Airport and bring you to your hotel, allowing you to start riding your motorbike upon your arrival.
Check for availability NOW
All our motorcycles, Maxi-scooters & Scooters for rent in Rawai, Phuket.